With 2020 being largely a "virtual" year, it's safe to say that we are all ready to get back to attending live events! The Rocky Mountain Audio Festival is a perennial favorite for checking out the latest in audio technology. With some help from our friends at Hollis Audio Labs, we are looking forward to exhibiting in the Al Stiefel Memorial Room in October.
Trade Shows Are Coming Back!
The first event will be the Rocky Mountain Audio Festival from October 8th-10th in Denver, Colorado. We love this yearly audio event that is centered around consumer audio and home entertainment, because it's a wonderful opportunity to see and hear all the new equipment live. RMAF has been around since 2004, but after the COVID hiatus, you will want to add this year's show to your travel plans. It is hosted at the beautiful Gaylord Rockies Resort and Convention center just outside of Denver, making it easy to get to by air or car. Who wouldn't want to spend the weekend checking out the latest audio tech?

You'll find us with our friends at Hollis Audio Labs in the Al Stiefel Memorial Room, which is dedicated to showcasing new and upcoming technology every year. We are thrilled to be this year's guest.
We will be demonstrating our DSP Crossover family at the show, including our new dspNexus DSP Audio Processor. The dspNexus will be paired with the new open baffle, single planar Magnetar loudspeakers from Hollis Audio Labs. This combo will allow you to hear and enjoy the features of both the dspNexus as well as the Magnetar loudspeakers. So stop on in and take a listen!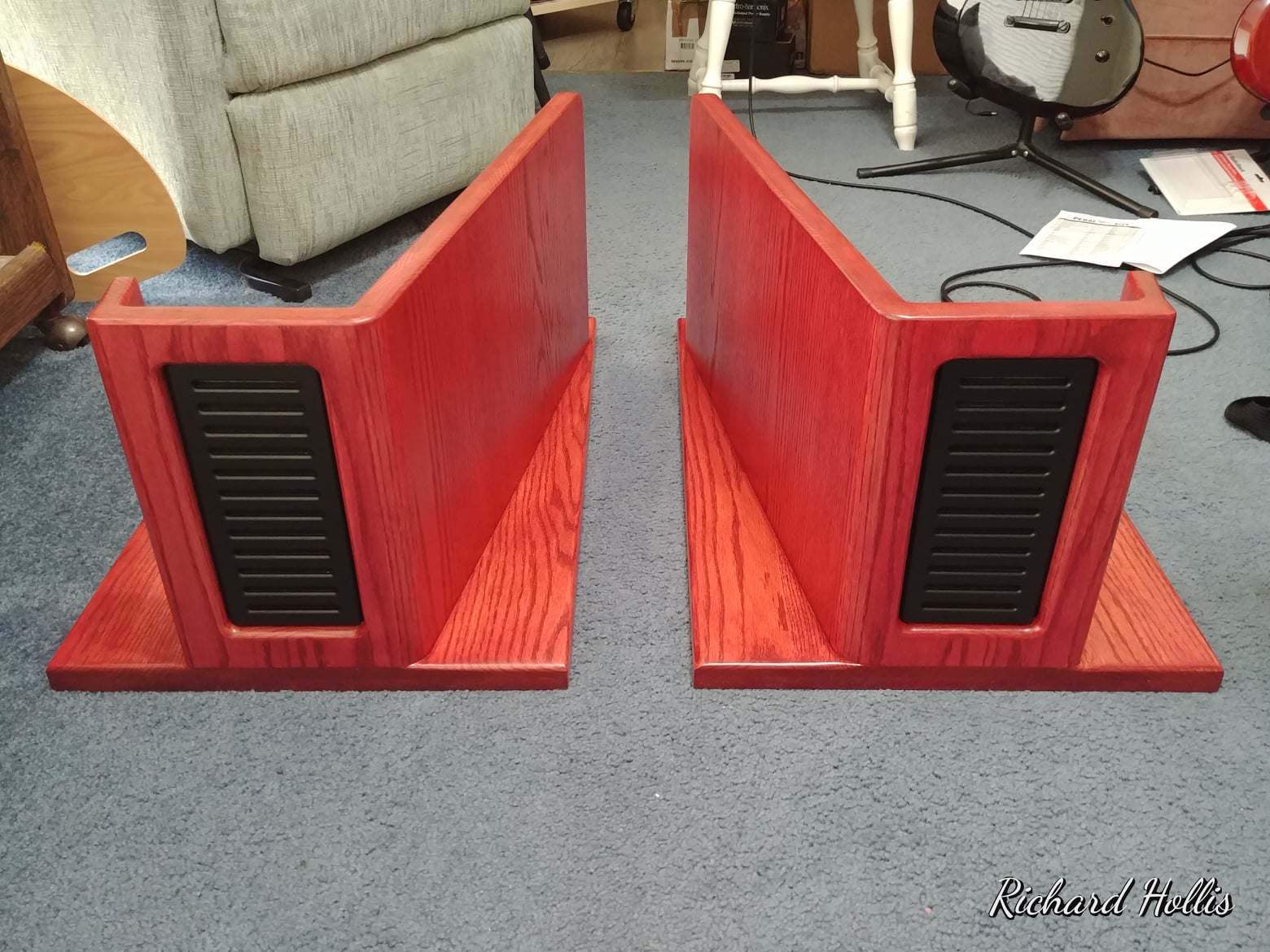 Shown here: "In-progress" open baffles for the Magnetar loudspeakers by Hollis Audio Labs. These are subject to change in the final iteration, but will be finished with a barn red stain over a red oak construction.
See you there!
We hope you'll make your travel plans early and continue to support RMAF. There's nothing better than a live event, so let's all give a virtual "cheer" for opportunity to come together once again!

In the meantime, here is a photo of our collaborative exhibit with HAL from Axpona 2018 where we showcased a prototype of the dspNexus alongside HAL's Monolith loudspeakers, taken by our friends at Part-time Audiophile!